The Warped Web welcomes all geeks and geekettes who were able to stumble on over here. Sit yourself down and enjoy your stay. There's a lot to see, so get comfy.
---
---
Click on a button for a Warped Web featured area!!!!
---





---




C'mon! See what's inside The Warped Web...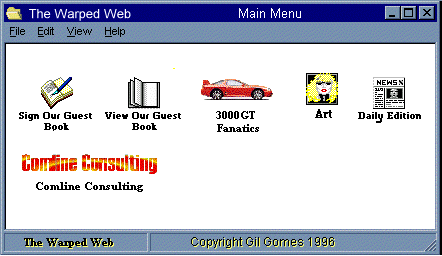 ---
Since 1/1/96 people have called here times. Go figure...
Send my email to...gil@warpedweb.com
---
---


Warped products from warped minds... © The Warped Web
---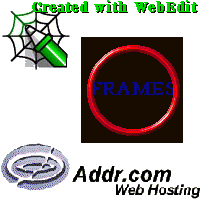 ---
Warped Web Page Wizard

---